How to set a goal in life. Learning to set goals
A practical guide on how to learn to set goals for yourself with 5 examples.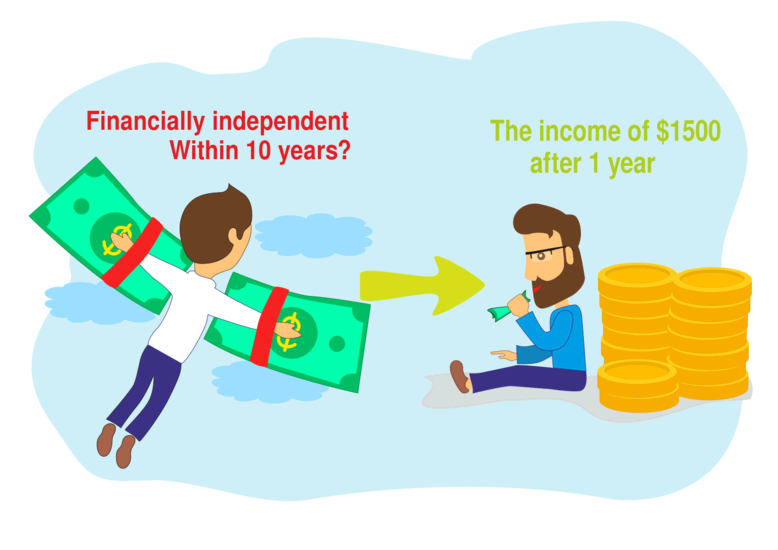 How to set «your» goal
People don't know how to set goals or choose their goals. Most people don't even know what they want for Breakfast. So they always want what they should want like everyone else: money, a car, lying under a palm tree.
The main question is not «how to set a goal», but «how to choose your goal». A well-chosen goal is half achieved.
«Correct» means that you really want the goal.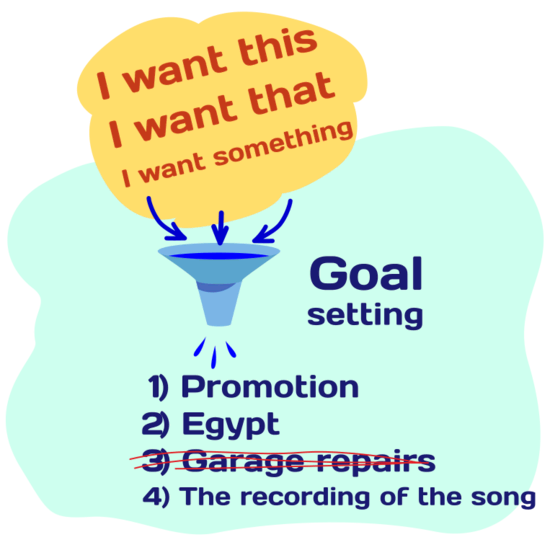 This is not a «right/wrong» test, not a simple choice – this is right, and otherwise – no.
The right choice between YOUR own goal or someone else's. A simple criterion, but a hell of a lot harder for an untrained person.
Remember or now choose a goal that we will now set and analyze together with examples.
The wheel of life balance tool will help you decide.
View examples of how to set goals: 100 goals, 50 goals and 25 goals, 20 goals, 10 goals.
Examples for setting goals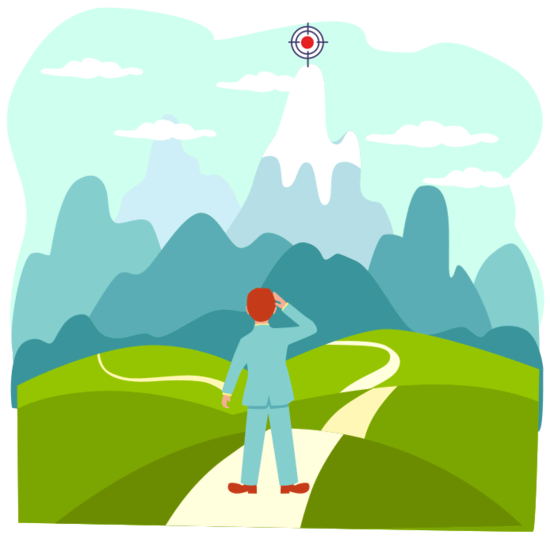 To achieve financial independence.
It is good to learn English.
Travell.
Start a business.
Learn vocal skills.
If you have similar goals – you should read this article.
The list above is not about goals. These are wishes, dreams, «it would not be bad», but definitely not goals that you can set for yourself.
These are areas that are worth looking at. Perhaps your goals are there.
It is difficult to achieve these goals because it is a set of templates. These goals can be achieved forever.
How to set a goal from a dream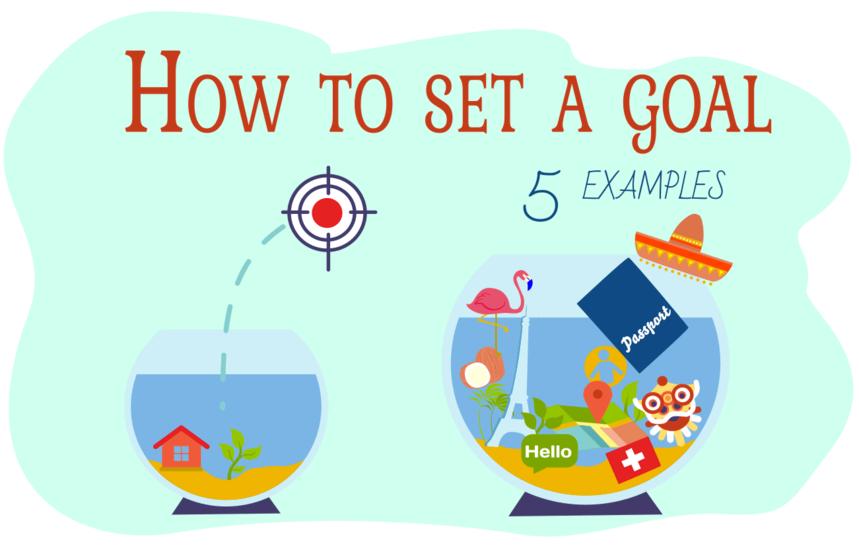 The first thing we will do to set a goal is to concretize the dream (the desired future).
Define a time frame and a specific result that is valuable to you. Read more – «How to set a goal using the SMART method».
Time to reach the goal 1 year. The chosen time frame already dictates the result to which you should strive.
«Learn to sing» for a month from scratch – at best, you can passably sing one song.
«Learn to sing» for a year from scratch – for such a period, you can already perfectly sing 5-10 songs in karaoke.
Let's set goals using our examples:
Become financially independent → Double your income (get a raise).

For Vasya, financial independence from his parents, is to have $200 a month. It's different for you. Determine for yourself what specific amount per month is acceptable for you.

The amount of $1500 per month (per person) is enough to live in 85% of the world's countries. I have been living in different countries for 3 years. If you have a lower income, aim for this figure.

It is important to clarify – this is a complex goal, its implementation will take ~ 2-3 years.




Learn English→ Watch original movies.

It is impossible to «learn» an ideal foreign language, and we will still miss many cultural features.

Achievable goals: pass the TOEFL test for 60 points, know at the «Intermediate» level. For travel, the average conversational level is sufficient.




Travell→ Spend a week abroad.

If you have enough money to go abroad-go ahead! $500 is enough. If it is expensive, travel to other cities.

Go Hiking – this is a very budget trip. If you do not get anywhere in a year, it means that you do not like to travel, or are afraid of new things.




Open a business→ To study the field of competitors.

If you don't have any commercial experience, but you have an intention to become an entrepreneur (which makes me very happy), it's better not to rush. Understand what niche you see yourself and your project in. Restaurant, car wash, online store, new Facebook?

Get a job at another company, similar to which you intend to open. Get the participation experience, do you like it? Learn, grow within the company, follow the owner.




Learn to sing→ Record a song in a recording studio.

If you only dream of singing, but you don't have any real skills, don't rush to the stage. From scratch, if you practice 2-3 times a week with a teacher, in 3-4 months you will sing so that you like it. Record it. If you like learning, develop.
Resources for achieving the goal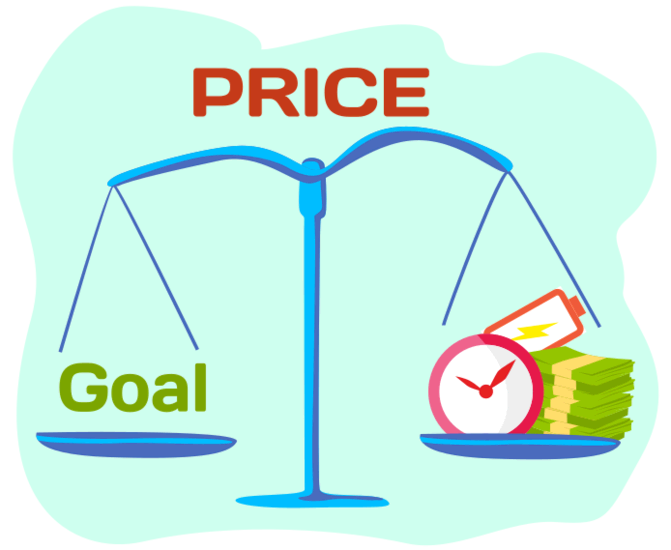 To get it, give it back. The goal has a price.
The price is expressed in: money, energy, time, discomfort, effort.
Discomfort, effort, overcoming yourself – this is a growth zone that you should enter to get what you want. The very existence of a goal in life requires effort to achieve it.
What will you need to achieve your goal? How many hours, money, stress and sweat? What will you have to sacrifice for the goal?
If you need 1 hour a day to learn a language, it means that something you will not do as before. If it was a rest after work, therefore, now there is less rest, will you have enough strength?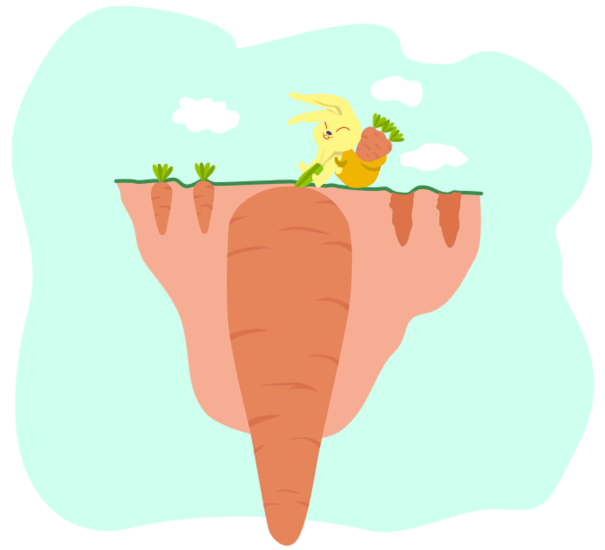 Consider the resources for our goals:
Double your revenue.

If you are an employee:

Find out if you can, in principle, have the right salary in your current job? Yes, then find out how and act.
Upgrade your skills, or take on new responsibilities, or change your company.
Retrain for the one who gets paid more. It's not easy, but it's real.




If you are the owner:

Increase the number of clients by 2 times.
Multiply the average receipt.
Reduce costs.




Increasing wealth is not an easy task. Often one such goal is enough for a year of hard work.

You need to change your character, habits, increase responsibility, show yourself, and look for new ways.

Watch movies in the original.

To achieve this goal requires regularity. It is better to study for 1 hour every day. Learn new words, grammar, socialize in clubs, practice in groups or individual classes.

When you set out to learn a language, understand what it costs you and make the required commitments.

Required: 30-60 minutes every day.

Spend a week abroad.

It is not necessary to know the international language, but it is desirable. There are many «simpler» countries.

Required: passport, visa, $ 400-700, vacation, determination.

Explore the scope of your project.

Setting up a company is a complex task that requires many personal qualities. But with a bright dream and a firm desire, everything will turn out.

If you want a restaurant, but you work as an accountant, quit. Go work as a waiter, Manager and then Manager of a restaurant. Understand the details of what and how it works. The same is true for other niches. Go to the niche in which you intend to build a business.

Required: analysis, passion, service to the client, the ability to take risks.

Record a song in a recording Studio.

Follow your dream. A little overcoming of yourself and you are a vocalist.

Required: 2 hours with a teacher per week, 30 minutes per day for independent work. ~$50 / month. ~ $40 per entry.
Checking the goal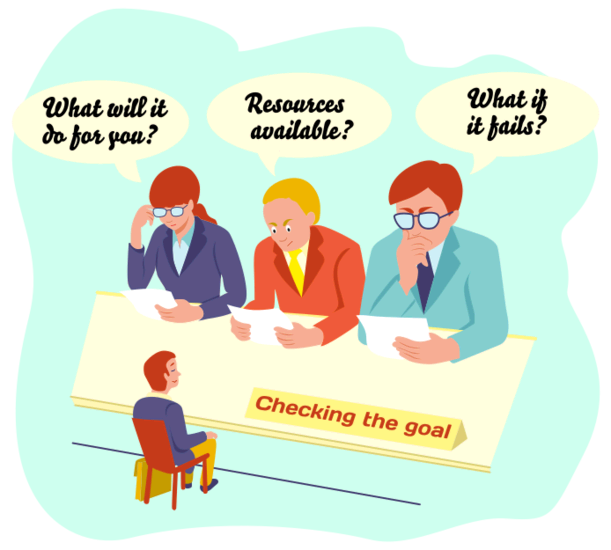 The stage that is best not to miss. Answer these questions for yourself:
Do I have the required resources? If not, set a goal for purchasing them.
Am I ready to work hard to achieve this goal? An hour a day is a lot, right?
What will I do if I fail? Will I be angry, or will I have fun and go find my goal?
What good will it do me? The joy of victory, happiness? Why am I going to achieve this goal?
Imagine yourself with the end result – do you like it there, are you happy with yourself and the way you went?
An effective way to understand whether you need it or not: live for a day or two as if you have already set yourself such a goal, but do not take any obligations on yourself.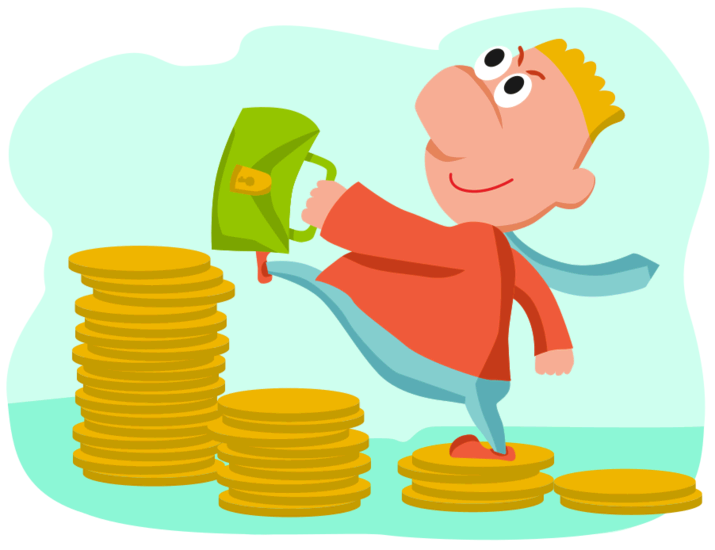 Double your revenue.

Improve your skills – learn. Or ask them to fulfill new obligations. Or double the number of customers tomorrow, how do you do it?

Watch movies in the original.

Watch the original movie with Russian subtitles. Learn English for an hour a day. Do you like it? Ready?

Spend a week abroad.

Find out information about the country you are going to visit. Do you want to go there? Is it worth the money, or are there other alternatives?

Explore the scope for your project.

Read online interviews of other entrepreneurs. Talk to the owner of the business that you would like to be like, listen to their opinion and what it cost them.

Record a song in a recording studio.

Go to a trial session at a vocal school, which is often free.
The first step to achieving the goal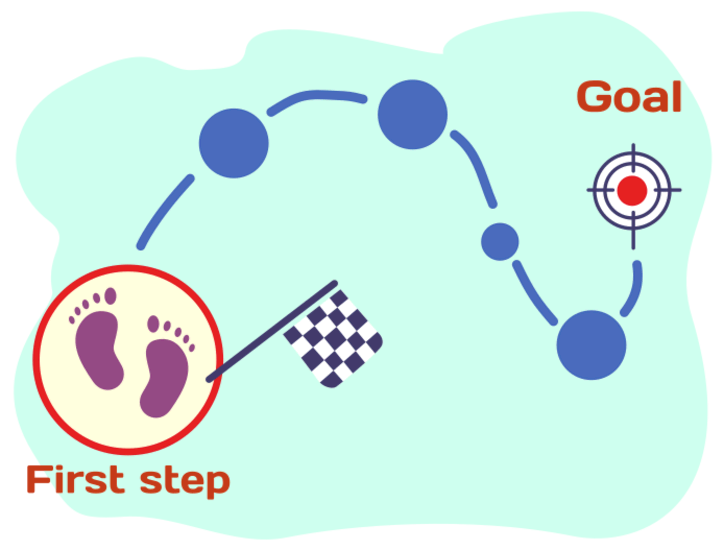 The goal has been set, verified, and obligations have been assumed. It's time to act.
The goal is set, it is clear, but it is still not clear what to do. To do this, immediately determine what is the first step on the way to its implementation.
First steps towards our goals:
Double your revenue.

Assess the situation and make a list of real ways to double your income – 2 hours.

Watch movies in the original.

Sign up for a trial session in two language schools (learn your level and learning conditions) – 2 hours.

Spend a week abroad.

Make a list of countries that you can afford and you want to visit them – 3 hours.

Explore the scope for your project.

Create an outline of requirements for starting an organization in your niche – 8 hours.

Record a song in a recording studio.

Sign up for a trial session at a music school – 1 hour.
What should I do if I fail?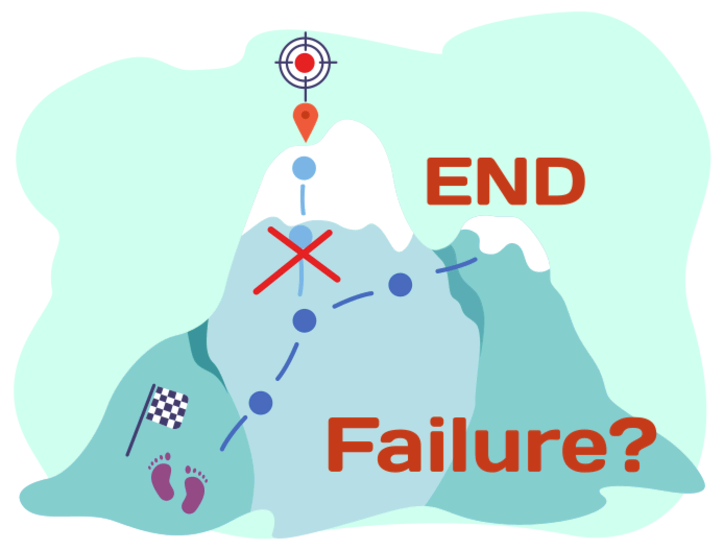 Be happy! An unachieved goal is quite normal.
You wanted, dreamed, and in the middle of the way realized that it is not yours and abandoned? This is a great result.
The «failure» of the goal has benefited you.
You were dreaming, but it turned out that you are not interested in it? – you know yourself better now.
Have you worked hard but met an insurmountable obstacle? – you found out that it exists, and that the chosen road is a dead end. Search for others.
Have you overestimated your capabilities, it takes much more than you expected to achieve your goal? – your next assessment will be more accurate, and you are already halfway to such a difficult goal.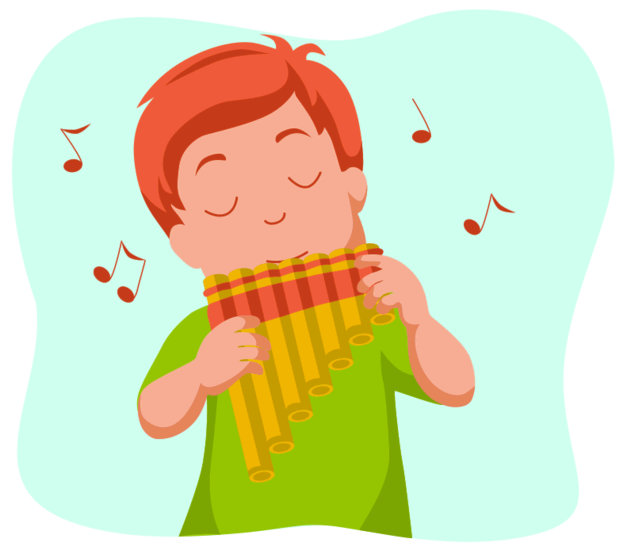 They didn't learn to sing, but they became more musical
The following results are failures?
Double your revenue. Revenue rose only by 50%.

Watch movies in the original. The Friends series you watch in the original, but Sherlock is difficult for you.

Spend a week abroad. You went on a mountain hike in your homeland.

Explore the scope of your project. You have determined that you need $50,000 and a partner (which you are already looking for) to start.

Record a song in a recording studio. You've only been studying for 2 months. Vocals are hard work that doesn't bring you joy.
The final algorithm, how to set a goal:
Are you driven by your desire and your dream?
Design your dream into a planned concrete result, defined by the deadline.
Check whether the goal of your work is worth it.
Tune in to enjoy the process.
If you fail, you still win.
Set and achieve goals!
---
Your goal is to share
Let every dog know how to set a goal:
https://goal-life.com/en/how-to-set-goals, 3093060517
Read more:
---